Tube Squaring Systems

Models 1.50 and 3.00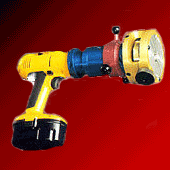 Tube Squaring Systems are the perfect tool for preparing electro-polished piping and Micro fittings. The HPPT Model 1.50 is a lightweight hand held tool that delivers high quality weld end preparations on all types of materials. The interchangeable collet system provides tube facing capabilities ranging from .187" O.D. to 1.5" O.D. tube. Micro accuracy can easily be achieved with the micrometer hand feed system. The system allows for controlled, smooth and constant feed rate.
The HPPT Model 3.00, like the 1.50 series tool, is O.D. mounted with capacities ranging from .500" O.D. To 3.00" O.D. Tube This tool can be either hand held or bench mounted. Like the series 1.50 the 3.00 model features a micrometer hand feed system which eliminates chatter given the operator greater length of cut control, reducing scrap and cost overruns.
Model FX 6.0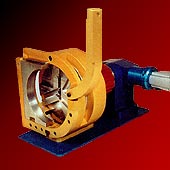 The all new FX 6.0 delivers high quality weld preps on all types of material. Our new tube squaring machine will prep tubing up to .375" wall thickness and covers a range of tubing from 2.0" OD to 6.625" OD. The unique interchangeable collet system provides maximum gripping throughout the cutting range.
Accuracy is easily maintained with the newly designed micrometer feed system allowing controlled, smooth and constant feed rates. This new design minimizes chatter and gives the operator optimum control, reducing scrap and minimizing job cost overruns.
Featuring a high torque, 2 speed variable, electric drive, these machines offer optimum cutting control throughout the range. Our new drive system is well suited for delivering safe and reliable long term operation. Accurate, burr free weld preparation is achieved with minimal effort. Nothing outperforms or outlasts our newly designed FX 6.0 tube squaring machine.
Specifications

Description
Std. Collet Perch Length
Micro Collet Perch Length
Max. Wall Tk.
O.D. Range
Model 1.50
.500
12.7 mm
.187
4.75 mm
.125
3.18 mm
.187 to 1.50
4.75 to 38.10 mm
Power Req.
NO-Load Speed
Torque
Weight
Cordless
18 Volts
0-450 RPM
0-1400

330 in. lbs
37.3 nm
5.6 lbs
2.5 kg
Corded
120 VAC,
200 VAC "Opt"
0-600 RPM
50 ft. lbs
67.87 nm
4.4 lbs
2.0 kg
Description
STD. Collet Perch Length
Micro Collet Perch Length
Max. Wall Tk.
O.D. Range
Model 3.00
.625
15.9 mm
.187
4.75 mm
.125
3.18 mm
.500 to 3.00
12.7 to 76.2 mm
Power Req.
NO-Load Speed
Torque
Weight
Cordless
18 Volts
0-450 RPM
0-1400
330 in. lbs
37.3 nm
5.6 lbs
2.5 kg
Corded
120 VAC,
200 VAC "Opt"
0-600 RPM
50 ft. lbs
67.87 nm
4.4 lbs
2.0 kg
Description
STD. Collet Perch Length
Micro Collet Perch Length
Max. Wall Tk.
O.D. Range
Model FX 6.0
1.00
25.4 mm
Available Upon Request
.375
9.53 mm
2.00 to 6.625
50.8 to 168.2 mm
Power Req.
NO-Load Speed
Torque
Weight
Corded
120 VAC,
200 VAC "Opt"
0-80 RPM
0-192 RPM
50 ft. lbs
112 nm
59 lbs
26.7 kg
To receive more information about the above products, please call, fax,
e-mail
or use our
Inquiries page

Tools for Industry Inc.,
812 Oceola Drive, P.O. Box 7555, Algonquin IL. 60102
Phone: (847) 658-0455, Fax: (847) 658-4555, Toll Free: (800) 658-8014, E-mail:
TFIinc1@aol.com